Sleek Showroom Signs And Decor For Xpression Condo
ArtSigns produced this project in co-operation with Solution Worx and Tomas Pearce Interior Design Consulting Inc.
This condominium showroom and sales presentation center features impressive mirrored letters with polished black edges and clear edges to give them that classy chrome letter look. This combination complements the post-modern reflections of the glass and mirror interior decor.
Description:
Length:
5 foot (60") long signs
Thickness (Letter):
Half inch thick (1/2") Letters
Mounting Method:
Flush mounted
Illumination:
Spot Light Lighting
Finish:
Mirrored Face Clear Edge Signs
Type:
Dimensional Sign Letters
Industry:
Condo Presentation Centre Signs
Condo seekers are inspired by the sleek lettering and sign design which speak directly to their taste in high class condominiums. Another impressive feature of this space was the mirrored corner decor which we produced that was designed by Tomas Pearce Interior Design Consulting Inc.
This mirrored design expanded the space in an exciting way while producing lots of sparkle and giving the impression of an additional corridor.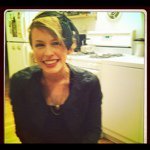 Michelle Demeulenaere, Procurement Manager
"When designing compact living spaces, such as the Xpression Condominium, the clever use of mirrors can not only expand a space, but bounce light around a room and add a touch of sparkle and sophistication. The fabulous work by Artsigns helped to achieve this look and gave potential buyers a great first impression when entering the suite."