Dental Office Signs On Textured Lobby Wall - Example: Mystic Pointe
When a textured wall came into play with their most recent office, we needed to improvise. We decided pre-mounting the raised letters onto an acrylic panel would be more economical and easier to change in the future than drilling out and installing each individual letter separately onto the tile wall.
We've worked with KM Dental Group for a number of Dental Office Signs under their group of companies. Their offices always have a high end, modern and sophisticated look that calls for reception signs that suit their brand's look and feel.
Description:
Length:
5 foot (60") long signs
Thickness (Letter):
Half inch thick (1/2") Letters
Thickness (Background):
Half inch thick (1/2") Background
Mounting Method:
Raised on Stainless steel spacers
Illumination:
Spot Light Lighting
Finish:
Acrylic Clear Edge Panel Signs
Pastel Ice ® Frost Color Signs
Type:
Background Panel Signs
Industry:
Dental Office Signs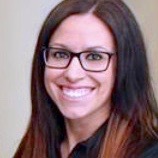 Ashley Martins
It looks way better than what I thought! It looks so nice! The black just pops off our wall.
Ready to Get Started?
Every dental office is unique, don't let your textured wall stop you from showing off your company logo! It's important to custom tailor your reception sign to meet your specific brand style, office decor, and wall texture. Ready to get started?
Send us a quick quote request with your logo and a very short description of your sign so that we can answer any questions you might have in getting your own sign made quickly and easily.