What are Brushed Aluminum Metal Substitute Signs?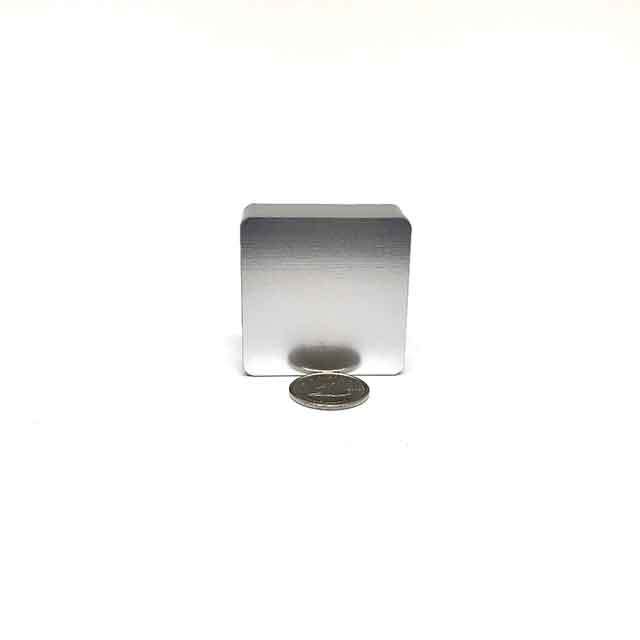 straighten Size Options
What size should your sign be?

Your sign can be customized to any size. There is no one size fits all for office doors, walls, boardrooms or reception areas. Browse common sizes to get a feel for the right size for your business sign.
info_outline
Less than 1 foot (12") long signs

1 foot (12") long signs

2 foot (24") long signs

3 foot (36") long signs

4 foot (48") long signs

5 foot (60") long signs

6 foot (72") long signs

7 foot (84") long signs

8 foot (96") long signs

More than 8 foot (96") long signs

5 foot - 8 foot (60" - 96") long signs

Various Length Signs
For help with sizing email or Call 1-877-516-4141
color_lens Color Options
Glossy Black and White Signs

Glossy Black Signs

Glossy Black Signs with custom color

Glossy Black Signs with Printed Details

Glossy White Signs with Custom Color

Glossy White Signs with Printed Details

Glossy White Signs

Painted Color Signs

Painted Matte Color Signs

Painted Gloss Color Signs

Painted Color Signs with Vinyl Details

Painted Color Signs with Printed Details

Brushed Metal Substitute Signs

Bright Nickel Metal Substitute Signs

Stainless Steel Metal Substitute Signs

Copper Penny Metal Substitute Signs

Antique Gold Metal Substitute Signs

Copper Metal Substitute Signs

Brushed Deep Bronze Metal Substitute Signs

Brushed Gold Metal Substitute Signs

European Gold Metal Substitute Signs

Smooth Gold Metal Substitute Signs

Brushed Aluminum Metal Substitute Signs

Brushed Silver Metal Substitute Signs

Smooth Silver Metal Substitute Signs

Brushed Metal Substitute Signs with Color Tint

Aluminum Face Signs

Brushed Aluminum Face Signs

Mirrored Aluminum Face Signs

CMYK Metallic (Printed Metal) Signs

Acrylic Clear Edge Panel Signs

Acrylic Clear Edge Panel Signs with Vinyl Film Letters

Acrylic Clear Edge Etched Panel Signs

Acrylic Clear Edge Panel Signs with Dimensional Letters

Acrylic Green Edge (Glass Look) Panel Signs

Acrylic Green Edge (Glass Look) Panel Signs with Vinyl Film Letters

Acrylic Green Edge (Glass Look) Etched Panel Signs

Acrylic Green Edge (Glass Look) Panel Signs with Dimensional Letters

Acrylic Frosted Panel Signs

Acrylic Frosted Panel Signs with Vinyl Film Letters

Acrylic Frosted Panel Signs with Dimensional Letters

Acrylic Back Painted Panel Signs

Acrylic Painted Panel Signs

Aluminum Panel Signs

Aluminum Brushed Silver Panel Signs

Aluminum Smooth Silver Panel Signs

Aluminum Matte Black Panel Signs

Pastel Ice ® Signs

Pastel Ice ® White Signs

Pastel Ice ® Frost White Signs

Pastel Ice ® Color Signs

Pastel Ice ® Frost Color Signs

Pastel Ice ® Metallic Signs

Pastel Ice ® Frost Metallic Signs

Pastel Ice ® CMYK Signs

Pastel Ice ® Frost CMYK Signs

Mirrored Face Clear Edge Signs

Mirrored Acrylic Face Clear Edge

Brushed Face Clear Edge Signs

Color Face Clear Edge Signs

Printed Face Clear Edge Signs

Faux Rusted Metal Signs

Vinyl Wall Decal Signs

24k Gold Signs

Aluminum Chrome Signs

Foam Letter Signs

Wood Letter Signs

Raw Unpainted Wooden Letter Signs

Custom Stained Wooden Letter Signs

Flat Cut Stainless Steel Signs
tonalityMaterial Options
Acrylic

Wood

Mirror Signs

Metal Letters

Stainless Steel

Vinyl Letters

Vinyl

Acrylic Logos

Aluminum

Foam

MDF
touch_appMounting Options
Raised on spacers

Larger Raised & Smaller Flush Mounted

Flush mounted

Raised on Threaded Rods

Raised on Stainless steel spacers

Freestanding

Cleat Mounted
lightbulb_outlineLighting Options
White L.E.D. Back-Lighting

RGB L.E.D. Back-Lighting

Non-Illuminated

Goose Neck Lighting

Spot Light Lighting

Natural Lighting

White Internal L.E.D. Illumination
tuneDetail Options
Printed Details
Varying Material Thicknesses
Raised Color and Brushed Silver Details
Vinyl Film Details
Examples of Brushed Aluminum Metal Substitute Signs