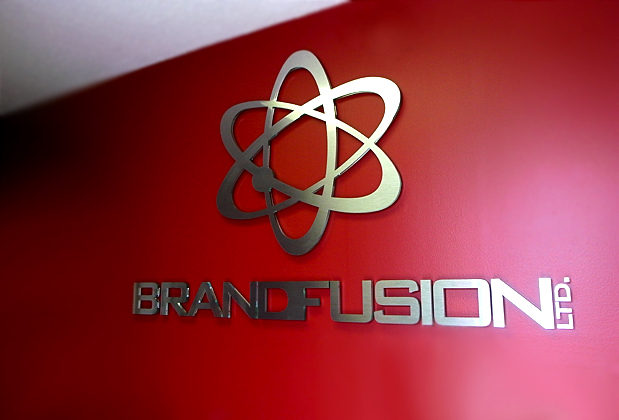 Unique Office sign with 1/2" acrylic base material and 1/2" clear spacers on the back.
Custom Office sign, material 1/2" acrylic with brushed vinyl film on the faces and clear acrylic exposed edges. Mounted to the wall with unique Art Signs mounting system. Customer - BRANDFUSION INC.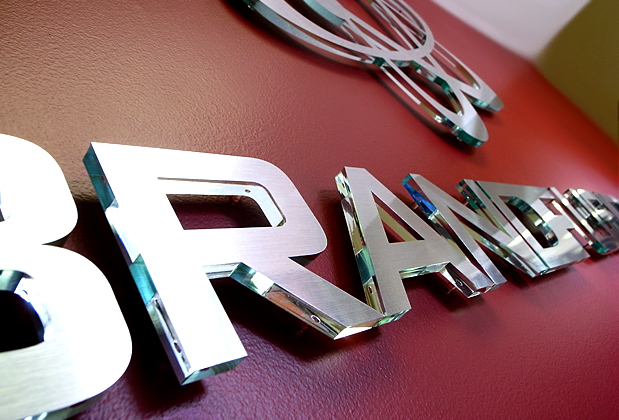 Another view of the office sign, installed on the wall with no damages or drilling with Art Signs nondistructive installtion system.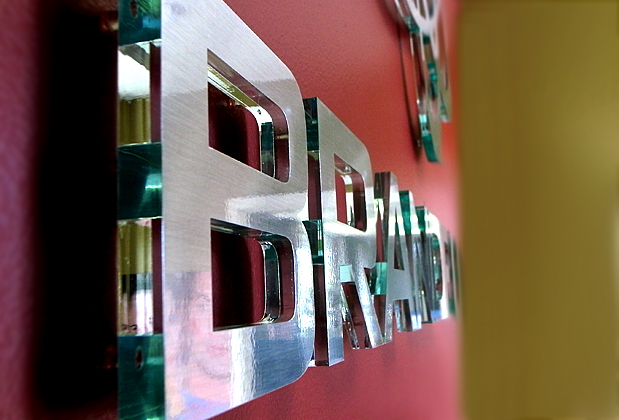 Detail from different angle, visible water clear edges.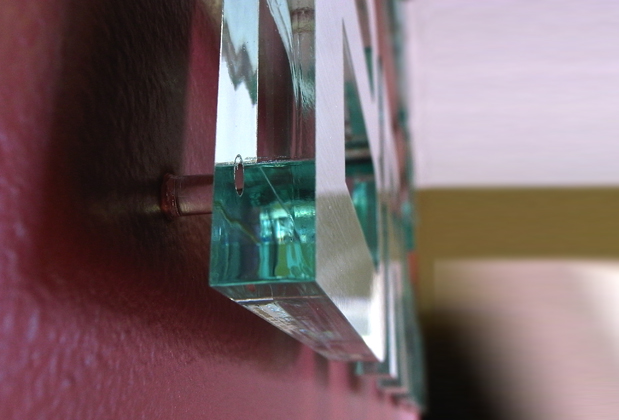 Another detail of our brushed metal film and installation technique.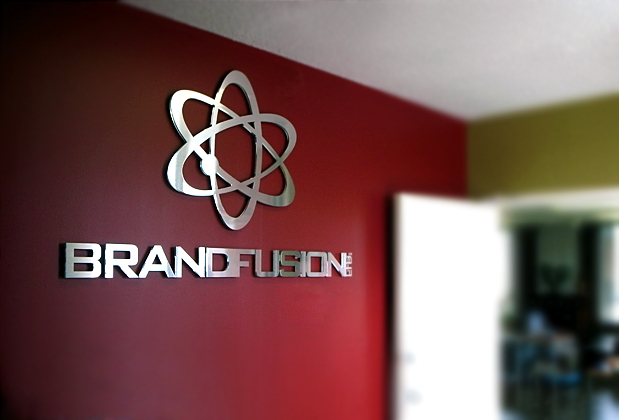 Office sign, reception, lobby applications.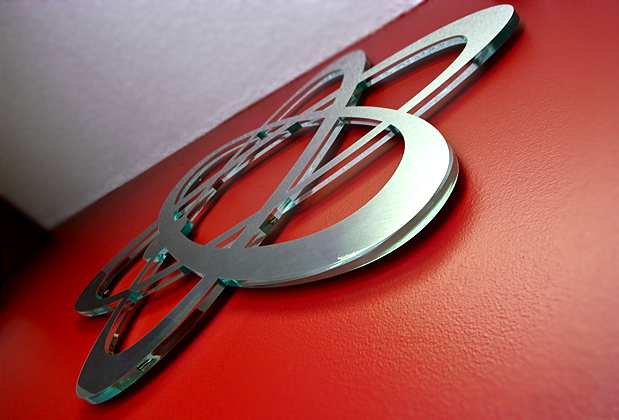 Just corporate logo from the bottom.