Office Signs for DRA Resource Management Reception Lobby Area
Some photos of the Office Signs we made for DRA Resource Management
We made this sign for the amazing people at DRA, a multi-disciplinary, multi-national organization that specializes in project management in mining, infrastructure and mineral process plant design and construction. The office signs we made for DRA were custom painted to match their exact corporate colors. Every custom lobby sign we make uses high quality paint custom mixed according to your original logo's guidelines, and if you don't have an exact color PMS number for your sign don't worry, our signage coloring experts will precisely match the sign paint to the exact look and feel of your logo.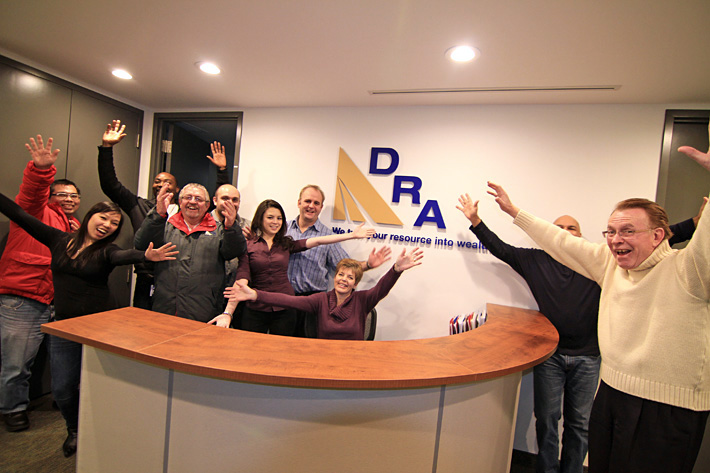 The key to DRA's success is the value they place in strong relationships with their clients and because of this DRA sees that only the highest quality office signs build trust, increase value and a sense of dependability that grows to make for strong long lasting business-client relationships.
Exclusive Comments from DRA about our Incredible Office Signs and Signage
Wow! The sign looks so great, thank you so much!





- Susan Ma


Marketing Coordinator
DRA Toronto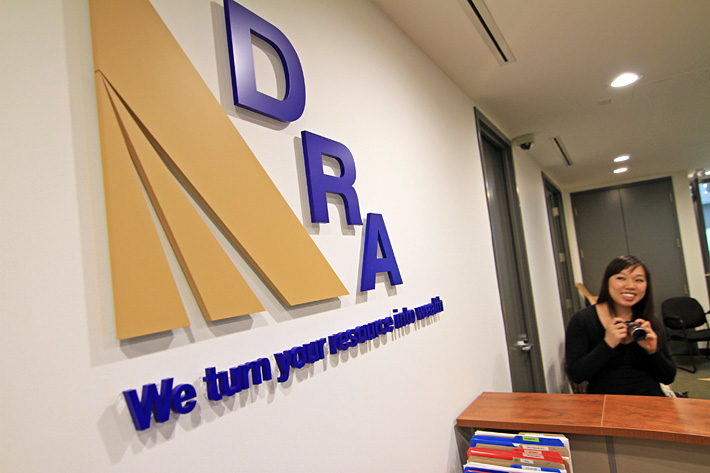 Spectacular lobby signage we made for DRA
Next time you're in the area be sure to check out DRA in person and the recent lobby signs we made for them. The people at DRA are truly great people doing incredible things in the mining industry.